Optimizing Your Customer Experience with CX Switch
We have headed full speed into a digital revolution, and in an overwhelmed and increasingly online market, it is more important than ever for a business to stand out from its competition. End-customers are seeking to overcome this modern challenge, which has Sales Partners putting in overtime efforts to serve as leaders, guides, and tech experts all at once. Partners are now spending countless hours developing personalized content that not only finds solutions to their clients' unique needs, but also exceeds their clients' expectations in this evolving digital landscape.
MyIntelisys' CX Switch reduces those long hours curating content and enables you to showcase your expertise while providing a superior customer experience on a multi-functional platform, with just the click of a button.
Provide customers the solutions they need from a brand they trust – yours. CX Switch empowers you to showcase the tools of MyIntelisys as your own. By toggling the "CX Switch" button within the platform, you can present your branded customer-facing portal, filled with dynamic content designed for your customers to see that their needs will be met with you as their guide.
CX Switch's Share Content offers even more features that triumph over today's roadblocks. With Share Content, Sales Partners can build and use completely customizable web pages that offer immediate customer access from any distance, and historically tracks and reports on customer engagement.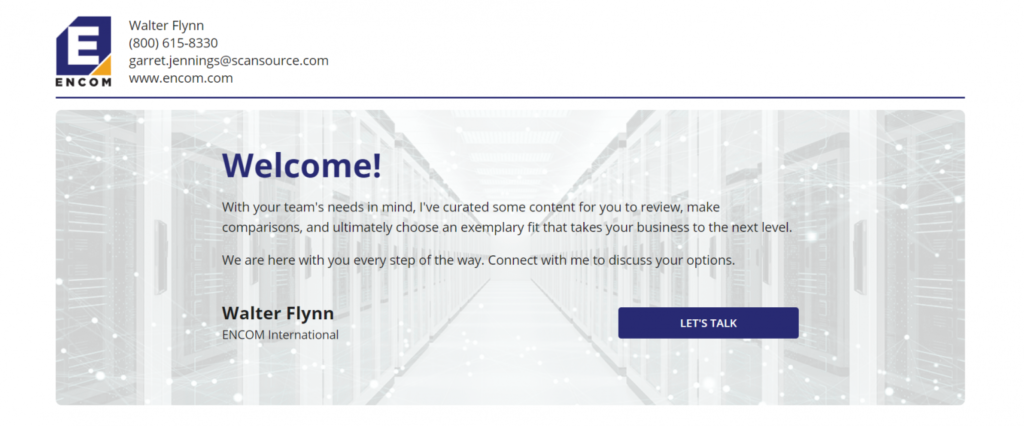 Modern Challenges Meet Modern Solutions
This direct-to-customer sharing function is designed for success in the remote landscape. Use Share Content to send your fully rebranded portfolio to clients on a customized URL, in seconds.
Engage users with your content on an out-of-the-box solution that allows you to select Suppliers and technologies for review and comparison on a more targeted scale – gone are the overwhelming lists of vendors with options that don't quite fit. Condense complex info into a consumable package that meets your clients' needs, then share with your clients directly from MyIntelisys – no login necessary!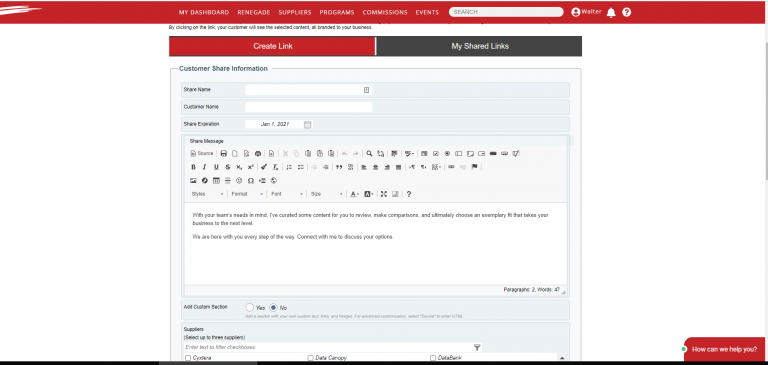 Analytics and Reporting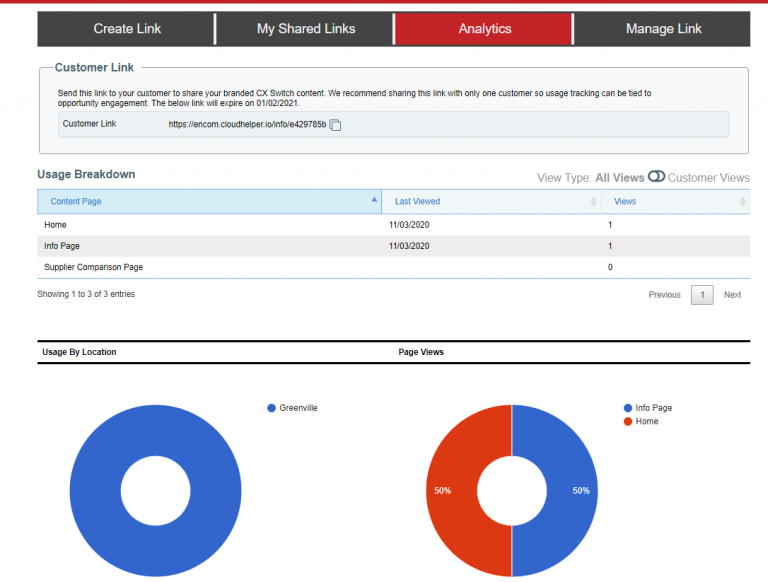 Create multiple links for multiple customer views, and track how your customers interact with each link. By getting data in real-time, you can see which content catches more attention. Use what you learn to make changes to keep your customers coming back for more.
MyIntelisys empowers you to provide an unmatched customer experience through our platform's strongest features. Showcase your expertise at the click of a button, knowing that your brand is one your customers will remember, with CX Switch and Share Content.