Lead the Future of the Channel with Partner Reviews
Elevate the Partner Experience and Make Smarter Decisions
Let's talk about 2020 for a second. The road to the new next has been unprecedented. Our Partners have led the channel through one of the most difficult times in modern history. Customers depend on you now more than ever. Finding the right solution, every time, is critical.
Discover new insights and shape the partner experience with the new Partner Reviews in MyIntelisys.
Find the Perfect Fit
Partner Reviews gives Sales Partners the chance to rate and review participating suppliers. Use this quick and easy communication tool to research suppliers and make smarter decisions on the right-fit solutions for your customers.
With Partner Reviews, you can get answers and offer your own insights as a leader in the Partner community. These real experiences will innovate the way we communicate our needs, enable growth, and strengthen our relationships.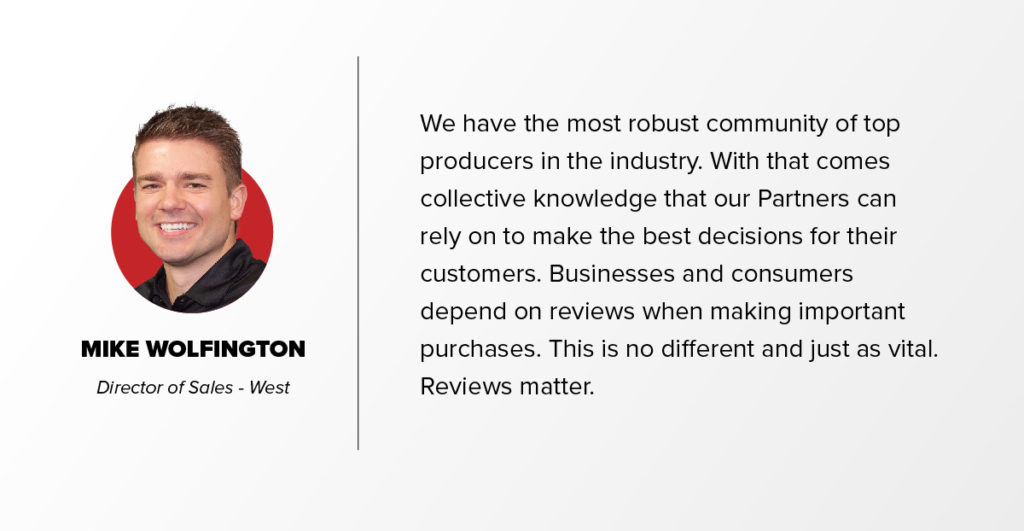 Leading the Channel of Tomorrow with Partner Reviews
Like Yelp, Only for the Channel
This isn't your average review portal! Partner Reviews is designed specifically for the Partner/Supplier relationship. Each review comes with a rating system that ranges across each important touchstone of the sales lifecycle. And it's completely exclusive to Intelisys Partners.
Direct feedback is the most impactful way to make a difference in the marketplace. Your responses are sent directly to Supplier executives who will use them to help create the best possible experience. Share a success story or provide some constructive criticism for those less-than-perfect situations. Your feedback can provide Suppliers with much needed context to inspire real change.
For the Community, by the Community
We want your feedback! Influence the channel by sharing your knowledge with the partner community. In the few minutes it takes to leave a review, you can make a lasting positive impact. Lead the pack and contribute to the growing list of reviews.
Ready to Get Started?
It's as simple as logging into MyIntelisys. Go to the Supplier Review page for a dropdown that lets you choose the Supplier of your choice. Click one and start reviewing!
Scan the Supplier Portfolio to see if your suppliers have opted in. Help some of your favorite Suppliers reach 5 stars today.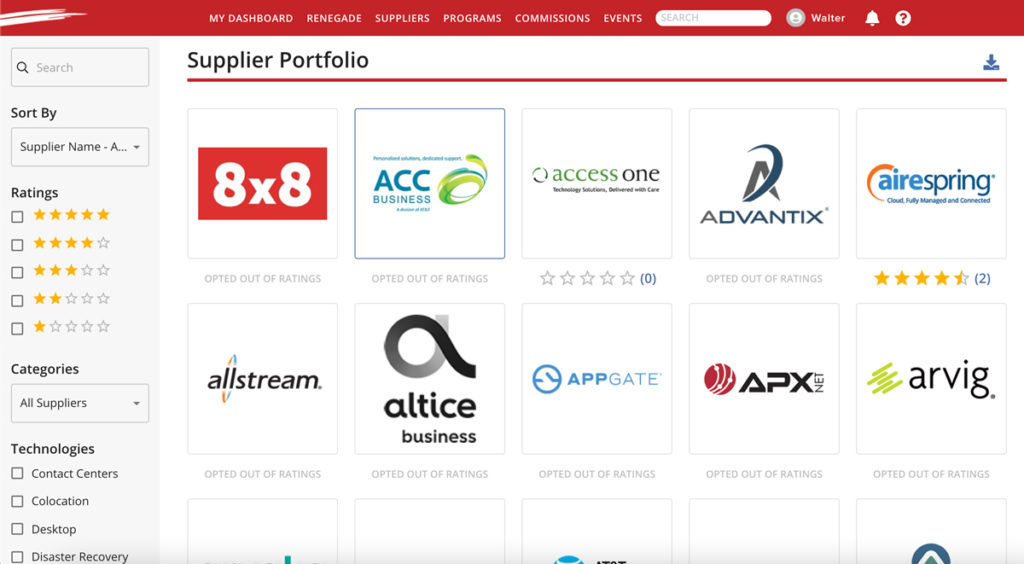 Once you've chosen a Supplier, click "Leave a Review." You'll be asked to write a headline and summary, and choose from a variety of 1-5 Star ratings. This is a chance to share your experience and offer relevant feedback.

Partner Reviews is a communication tool designed to elevate the Partner experience. Share your feedback to enable real growth.
You have always led your customers to the right solutions. Now's your chance to lead your community into the new next. Partner Reviews is the next evolution in industry-leading sales tools. Leave a review today and leverage the power of this transformative platform.