Intelisys is a huge bright spot for ScanSource. And VARs are playing a bigger role in its success than ever.
---
VARs represent 56% of Intelisys sales partners, according to ScanSource's latest revenue update.
ScanSource unveiled its quarterly earnings this week. The company reported a gross profit of $101 million and net sales of $857 million. ScanSource's adjusted EBITDA of $41.4 million marks an ongoing quarterly improvement.
Moreover, executives from the distributor praised the performance of Intelisys in an earnings call. The technology solutions brokerage registered 13.7% year-over-year net sales growth. In addition, total billed annual recurring revenue exceeded $2 billion.
ScanSource chief revenue officer John Eldh said additional investment will accompany the growth.
"And absolutely, we see further growth opportunities across Intelisys. And so we're investing ahead of revenue, and we're doing so across customer-facing roles, expanding our inside sales capabilities and also technical sales and technical capabilities, so across the board."
"This marks our 21st quarter in a row of double-digit growth with Intelisys," Eldh said. "We are adding additional headcount ahead of revenue to accelerate our growth opportunity."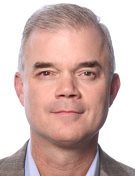 The specific hires will be in customer-facing roles, such as inside sales and technical sales, Eldh told analysts.
Winning with VARs
Intriguingly, VAR-driven supplier billings increased by 23% year-over-year. According to ScanSource, VARs accounted for 30% of Intelisys sales partners when Intelisys was acquired by the distributor in 2016. Now VARs total 57%, according to Eldh.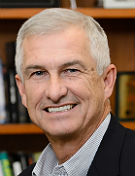 CEO Mike Baur said five years ago he and his team had desired for Intelisys to "attract VARs at a level nobody else is doing."
"We've expanded dramatically our customer opportunities in Intelisys with the rush by the VAR channel to be part of our Intelisys story. So we've now got a lot more companies to go visit and cover, and a lot of those VARs are at early stages of selling, and so a lot of John's team have to do a lot of education and development. This is a multiyear return kind of plan. So we're adding investments to really help them. And the VARs are just doing a fantastic job. They're contributing so much to our growth," Baur said in the earnings call.