When it comes to your sales, there's a new opportunity at every turn. The MyIntelisys platform is designed with your customer relationships in mind. That means access to the tools you need to take advantage of opportunities to cross-sell or upsell, increasing revenue and providing maximum value to customers.
MyIntelisys gives you high-level and customer-specific information so that you can:
Monitor customer patterns
Predict new sales and
Select the perfect Supplier Solution.
Every time you log in, you gain insider access to important customer and Supplier details that enable you to seize your moment whenever there's a chance to expand your sales.
Support for Your Sales Cycle
Are you ready to seize the sale? Let your dashboard be your guide. Below we're going to check out the following features, available only in MyIntelisys:
Sales Rep Access
A Customer-Centric Dashboard
Supplier Guide 3.0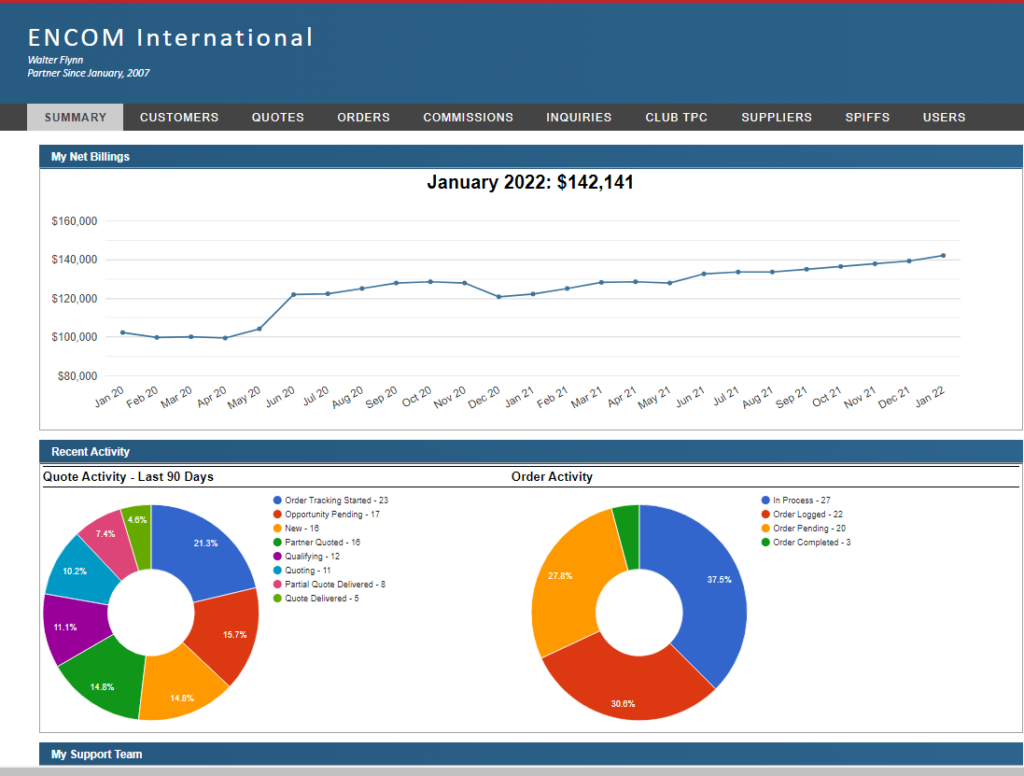 Sales Rep Access
Did you know you can completely manage your customer and Supplier relationships in MyIntelisys? This easy-to-use display gives Sales Reps the power to track and manage customer accounts within seconds.
From inquiries through renewals, every step of your customer's journey is on your desktop. Ensure total satisfaction and find new sales potential with high level and individual views into customer histories, journeys and interactions.
Real data helps you and your customers make informed decisions. Review your sales to see where your customer could benefit from a complementary solution. Have you sold them CCaaS or UCaaS? It might be time to upgrade their SD-WAN. Selling cybersecurity? Expand into devices so they can purchase state-of-the-art security cameras.
Opportunities are endless. If you're a Sales Rep and you don't see My Dashboard in your MyIntelisys navigation, ask your MyIntelisys Admin to turn on access so you can get started, today.
A Customer-Centric Dashboard
Your customers come first. That's why we've placed them at the forefront of your dashboard. Now it's easier than ever to seamlessly manage your sales relationships.
All you need to do is select a customer name to view their entire history, including:
Accounts
Products
Quotes
Orders
Commissions
Inquiries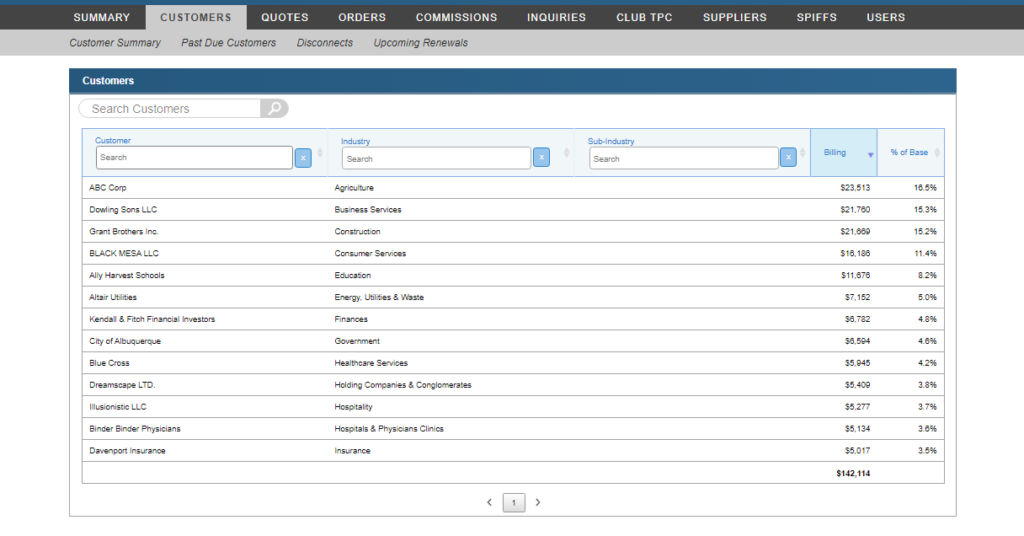 Manage your funnel with ease, so that when there's a chance to sell, you know. Check out your Customer-Centric dashboard, exclusively in MyIntelisys.
Supplier Guide 3.0
And last but not least: MyIntelisys' most used feature just had a major upgrade. Are you ready to find and connect with the top solution providers in the industry?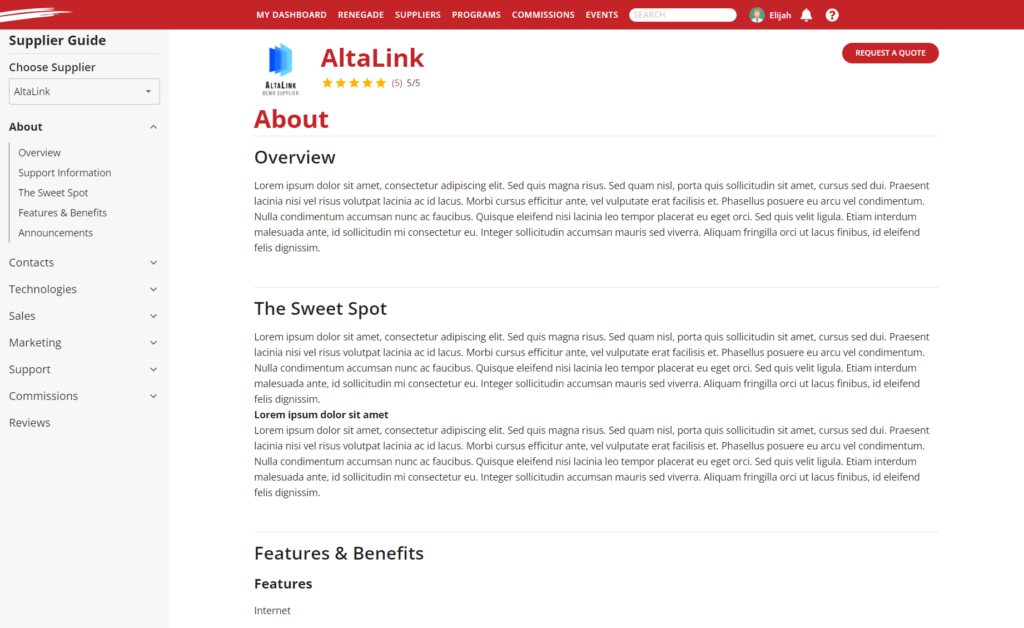 Get Started With Your MyIntelisys Experience
We've designed each of these updates to kickstart your sales, strengthen your relationships and present you with every opportunity to grow your business. From the Sales Journey Resources in Intelisys University, to the streamlined Supplier Guide, to our growing MyIntelisys tools, we can't wait to see what else we'll accomplish together.
Our strategic investments protect your business, help you sell more, maximize the potential of the market and grow. Check out these new features in MyIntelisys, and stay tuned … there's plenty more in store!